As I understand the owner's manual of the GM36, the Redbox output level should stay consistent between speaker off and 18 watts.  However, I'm not observing that when recording into my DAW.  
I'm either misunderstanding this topic, or H&K has this documented wrong, or I have a defective head.
Can anyone test this and let me know your findings?
Here is a screenshot of the waveforms with labels above them showing the configuration of the amp.  I'm using the same patch with the master always at 12 o'clock.  Silent recording provides the loudest signal while 18w provides the quietest signal.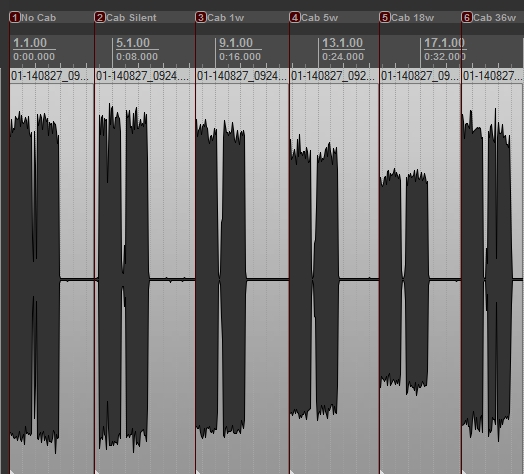 " />